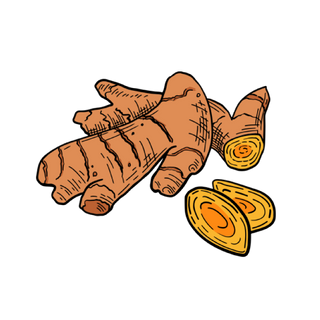 Turmeric Curcumin
Turmeric Curcumin Is Found To Be The Most Active And Brain-Friendly Compound In The Turmeric We Use In Most Indian And Asian Dishes. Yellow In Colour, This Powerful Indian Herb Or Spice Has Been Used In India And Many Asian Countries For Thousands Of Years. It Has Been A Very Important Part Of The Indian Traditional Medicine System – Ayurveda.

Turmeric Curcumin Contains Many Powerful Bioactive Compounds That Are Very Important To Maintaining Good Health And Stress-Free Life. It Weighs Or Is Concentrated Around 3% (Approx.) Of The Regular Turmeric. Turmeric Curcumin Is Approximately 35x-50x More Powerful Than Regular Turmeric Powder. However, Curcumin Is Very Hard To Absorb Into Your Bloodstream Without Combining It With Black Pepper Extract – Piperine.

Rooted Active Naturals Offer Two Varieties Of Turmeric Curcumin Products; One Is Blended With Reishi & Black Pepper Extract, And Another One Is Blended Only With Black Pepper Extract. The Turmeric Curcumin Variant With Reishi Is Targeted To Offer A Better Calming Effect And Quality Sleep.

Our Curcuminoids (Curcumin) Are Standardized To 95%, Which Proves Our Product's Authenticity And Potency.