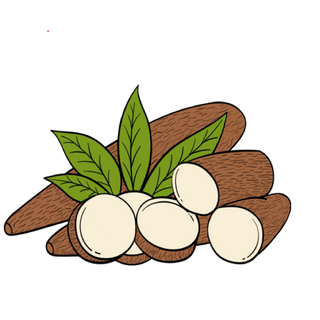 Ashwagandha Root
Ashwagandha Is A Renowned Ayurvedic Herb That Is Native To India And Its Neighbouring Countries. For Centuries, It Has Been An Important Part Of Ancient Ayurveda, The Traditional Indian Medicine System.

The Evergreen Indian Herb, Ashwagandha Is Widely Known As Adaptogen & Energy Booster And Is Used To Treat Various Health Conditions High Blood Pressure, Depression, And Low Energy. Ashwagandha Contains Properties That Provide Calming Effects And Relief From Stress & Anxiety.

According To A Couple Of Small Clinical Studies, Ashwagandha Was Found To Be Effective In Reducing Sugar Levels In The Blood. Both Ashwagandha Root And Plant Portions Are Used To Treat Various Health Conditions. Rooted Active's 'Ashwagandha Root' Product Is Pure Ashwagandha Root Extract And It Is Formulated With Different Herbs And Mushrooms To Enhance Its Benefits Such As Providing Energy, Immunity, And Enhancing Mood.

It Contains 6% Withanolides That Assure Its Purity And Super-Effectivity.

Our Ashwagandha Root Extract Is Always Blended With Black Pepper Extract For Much Better Absorption Of Ashwagandha Root Extract In The Bloodstream.