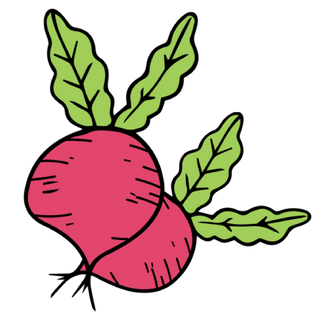 Beet Root
The Fruit Part Of The Beetroot Plant, The Red One Is Vibrant In Colour And Offers Amazing Health Benefits Such As Boosting Nitric Oxide In The Blood And Managing Blood Pressure. This Versatile Superfood Vegetable Is Earthy In Flavour And Can Be Eaten Raw. In Addition, It Can Be Mixed With Other Vegetables As Well To Cook Different Types Of Recipes.

Beets Are Loaded With A Bulk Of Nutrients Without Adding Many Calories To Your Diet. They Contain Some Amount Of All The Vitamins And Minerals That Our Body Needs. A Daily 100g Of Serving Is Enough To Keep Your Body Charged With Sustained Energy & Healthy Cardio Functioning. Beetroots Play An Important Role In Strengthening Your Heart Muscles And Maintaining Healthy Blood Flow.

What If Beetroot Is Blended With Essential Amino Acids And Some Important Active Compounds For Supercharged Energy And Improved Cardio Functioning? Then It Can Become A Natural Pre-Workout Supplement For Cross-Fit Athletes, Runners, And Gym-Goers. Rooted Active Naturals Offers Such Type Of Quality Product, Power Beets, Which Is A Great Combination Of Pure Beetroot Powder, BCAA, L-Arginine, L-Carnitine, And Resveratrol.