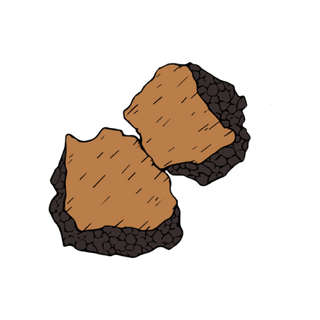 Chaga
Chaga Medicinal Mushroom Is Native To Europe, North America, And Cooler Regions Of Northern Regions Of Asia. Grows Mainly On Birch Trees, Chaga Mushroom Offers High Amounts Of Antioxidants, B-Complex Vitamins, Vitamin D, Potassium, Amino Acids, Fibre, Copper, Selenium, Zinc, And Many Other Nutrients.

Chaga Contains Antioxidants And Anti-Inflammatory Properties, Making It A Natural Immunity Booster And A Great Remedy For Conditions Like High Blood Pressure And Arthritis. This Mushroom Helps Reduce Inflammation And Prevent Swelling Associated With Conditions Like Cardio And Bowel Related Problems. It Also Helps Control High Blood Sugar Levels.

Chaga Also Helps Boost Or Regulate The Production Of Cytokines (The Immune System's Chemical Messengers) That Help Maintain Better Communication Between Cells For Improved Immunity.