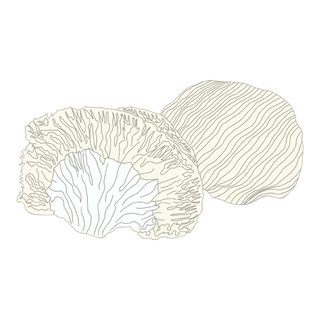 Lion's Mane
Also Known As Yamabushitake, Lion's Mane Mushroom Resembles A Real Lion's Mane And They Are Used For Both Culinary And Medicinal Purposes.

Lion's Mane Mushrooms Are Well Known To Support Your Slow Or Foggy Brain Conditions And Help You Become A Quick Learner, Creative, And Productive Person. No Matter If Your Memory Or Brain Performance Is Declining With Age Or Due To Other Factors, The Purest Form Of Lion's Mane Mushroom Surely Helps With Increasing Your Memory, Recall, And Learning Power.

A Study Reveals That Lion's Mane Contains Two Special Compounds Called Hericenones And Erinacines That Help Stimulate The Growth Of Brain Cells.

Our Lion's Mane Mushroom Extract Is Available In Its Purest Form To Provide The Best Nutrients And Most Of Its Unique Bioactive Compounds.