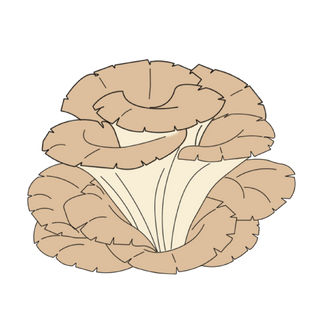 Maitake
Maitake Mushroom Has Been Used In China And Japan For Centuries For Maintaining The Body's Imbalanced Chemicals.

Like Many Flowers, The Maitake Or Grifola Fondosa Mushroom Looks Like Petals Grown In A Circular Cluster. Loaded With Vitamin D, It Supports Better Bone Health And Helps Manage Weight. This Medicinal Mushroom Is Rich In Nutrients & Antioxidants And Helps Regulate Your Body's System And Bring Balance.

Maitake Is A Low-Calorie And Fat-Free Mushroom That Is Packed With Important Nutrients Like Beta-Glucans, Antioxidants, Copper, Fibre, Vitamin B & C, Amino Acids, And Minerals. This Medicinal Mushroom Can Be Used Regularly In Your Food For Overall Health Improvement.